After the wedding dress and the grooms suit, the bridesmaid dresses are up there with things to purchase sooner rather than later. They are an important part of the whole 'look' of he wedding, so it's important to get them right. With so many people to please, colours and styles to choose from, there are many things to think about. Leave plenty of time to find the perfect bridesmaids dresses and have them altered, and you can reduce your wedding stress! Here are a few things to consider when choosing your perfect bridesmaids dresses.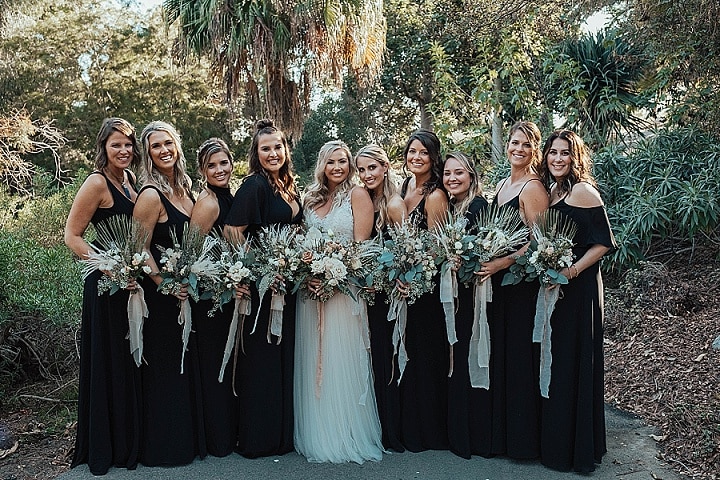 Wedding Dress
The best way to choose bridesmaid dresses is to pick the wedding dress first and style your wedding around it. The colour and style of the wedding dress not only determine the bridesmaid dresses but it also affects the theme of the wedding, so choose your wedding dress wisely.
Most brides consider their wedding dress carefully, but they often think about the style and shape instead of the bigger picture. Try your wedding dresses early to give you plenty of time to choose; ask your fitter about bridesmaid dresses that work well with the style of each prospect.
Consider Season
Maybe you have found the perfect style of wedding dress and bridesmaid dress, but does this style fit the season the occasion will take place in? If you are getting married in the winter, you might not want short dresses; similarly, you might not want longer dresses in the summer.
This is a balancing act, but it's an important consideration. If you have your wedding booked and you are looking at bridesmaid dresses, you need to allow the season to influence your decision. Similarly, if you buy a dress first, you need to be ready to book the wedding in the right season.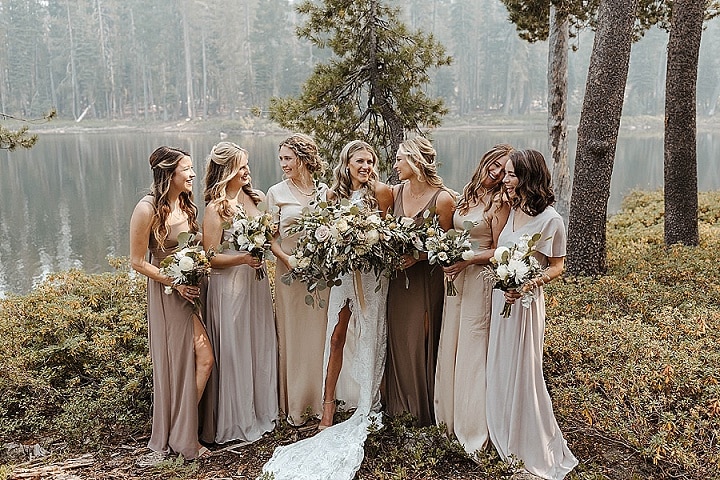 Choose Theme
When it comes to a wedding theme, you have plenty of options; you could decide on a uniform theme that matches perfectly; similarly, you could opt for mismatched styles that offset one another; it all depends on personal tastes and the vision you have for the style in the big day.
Some people have an idea for a theme in mind; they have thought about their wedding day for some time and know exactly what they way; for others, the process is a little more open-ended. If you are in the second camp, you can find some style ideas online to inspire some new ideas.
photo by Toast of Leeds – full wedding here 
Make Time
Buying a wedding dress and bridesmaid's dresses isn't like buying any other dress; they require fitting and alterations so that the bride and bridesmaids feel comfortable and happy on the occasion. For everything to run smoothly, you need to leave plenty of time for the dress fittings.
It's sensible to start planning your wedding around one year in advance; you will have to pick a wedding dress and bridesmaid dresses to go with it; additionally, you will have to have fittings for your bridesmaids and makes any alterations. This reduces stress and delivers better results.
Choose Budget
Every part of your wedding needs to have a budget to ensure you stay within the realms of reality and don't find yourself in too much debt after the honeymoon. If you must have a more expensive wedding dress make sure you find ways to cut the budget in other places instead.
photo by Kelsey Regan – full wedding here 
This is a collaborative post