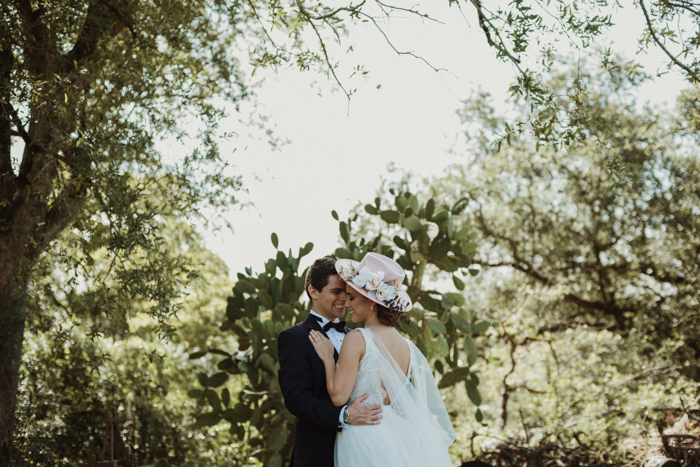 Andrea and Pedro initially took a laid-back approach when planning their wedding. But after meeting with their visionary vendor team, they were set on bringing to life a Mexico backyard wedding filled with personal style, creativity, and the perfect visual of transforming a cherished space into a dreamy wedding venue. 
With the groom being an avid vintage car enthusiast, it was fitting that the pair said their "I do's" at the showroom showcasing their car collection. They softened the space and added a romantic feel to it using sculptural floral pillars. Talk about a statement-making backdrop! For the reception that followed, their backyard was turned into a whimsical garden complete with a potted floral wall and a stone fountain filled with blooms.
If you and your partner have been searching for backyard wedding ideas to draw inspiration from, then look no further. Scroll through these captivating images by photographer and Junebug member Rosalinda Olivares to see exactly what we mean.
Photographer and Junebug Member Rosalinda Olivares' Thoughts On This Mexico Backyard Wedding
Andrea and Pedro are a very relaxed couple with an incredible vibe. The groom and his dad have an amazing vintage and race car collection and a space on the property dedicated to them. When they told me that's where the wedding ceremony would be, I was intrigued! Celebrating your wedding in your backyard means you can always return to your wedding day. This wedding can inspire couples to consider tying the knot at home.
The Couple:
Andrea and Pedr
The Wedding:
Mexico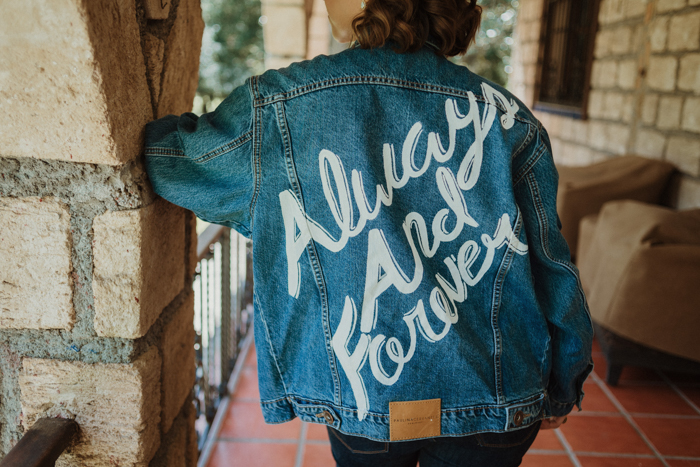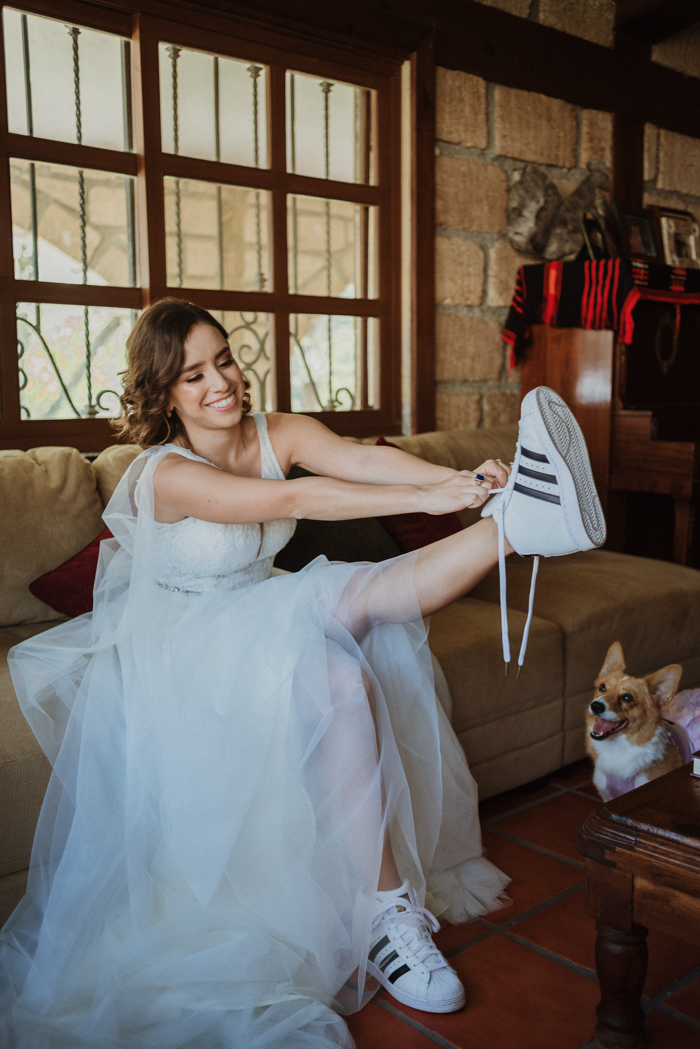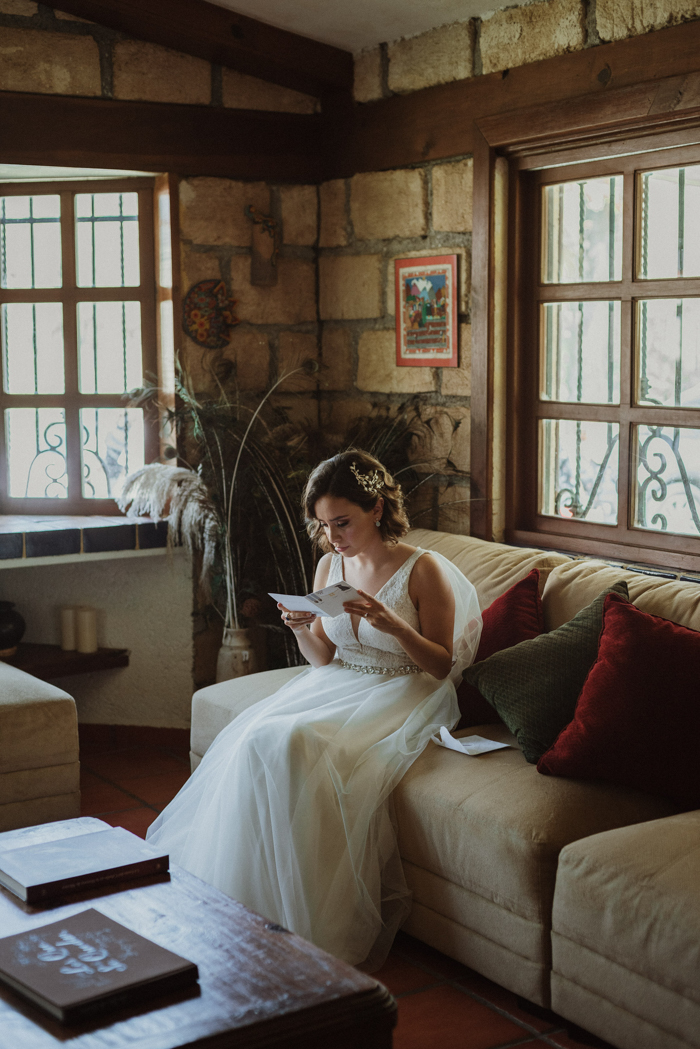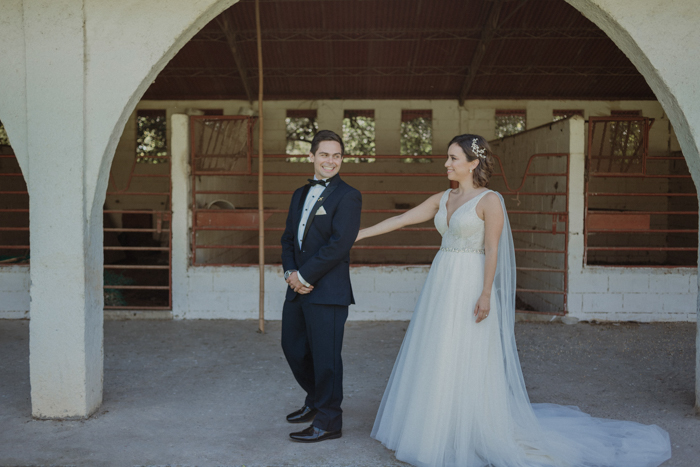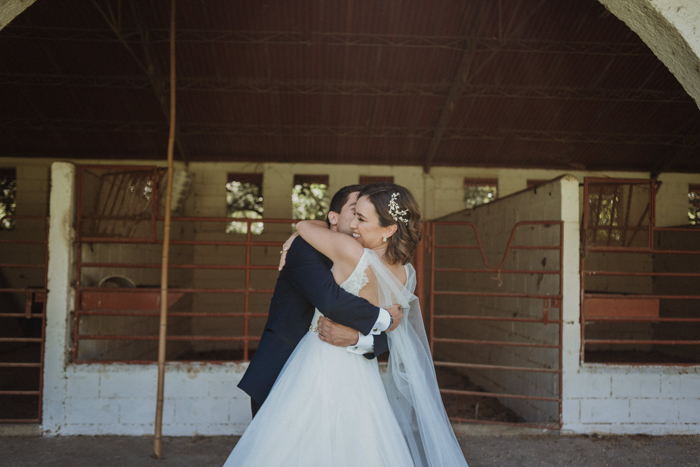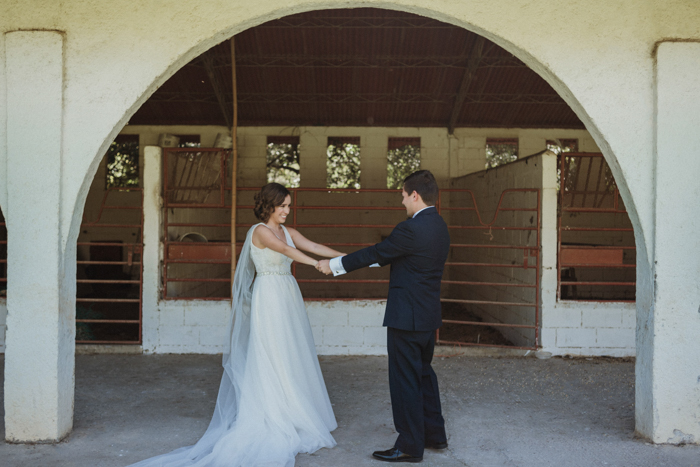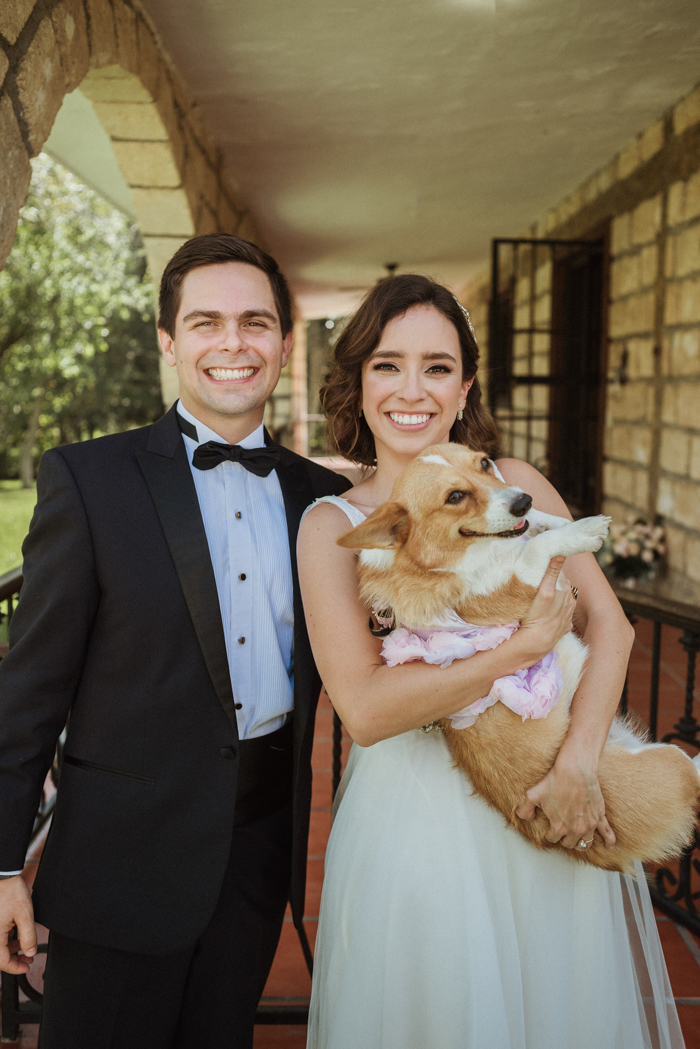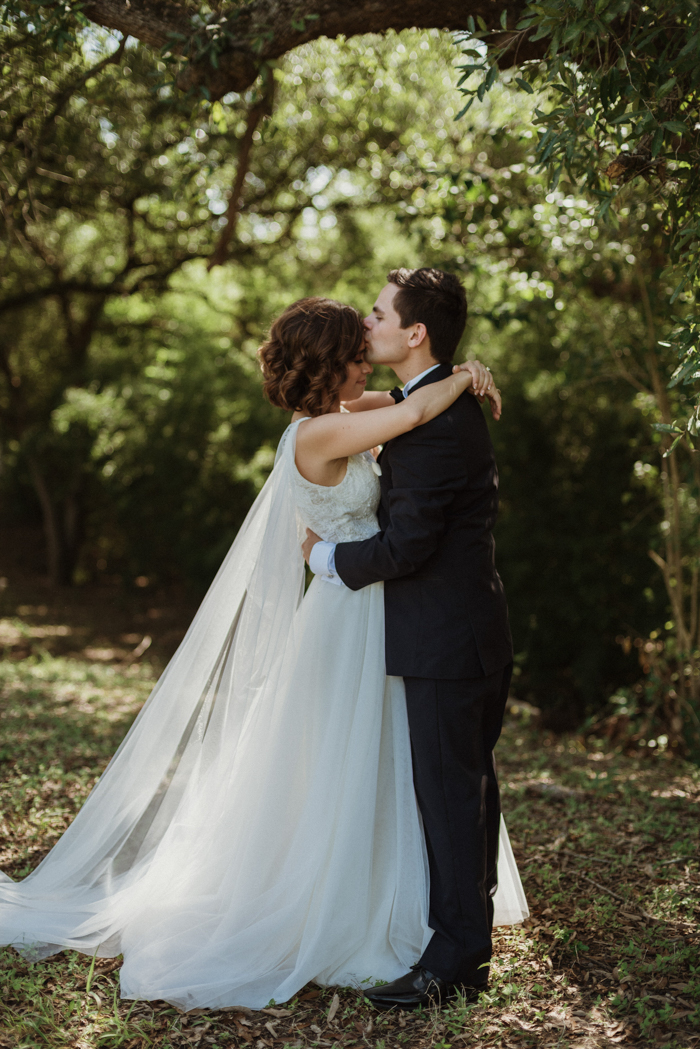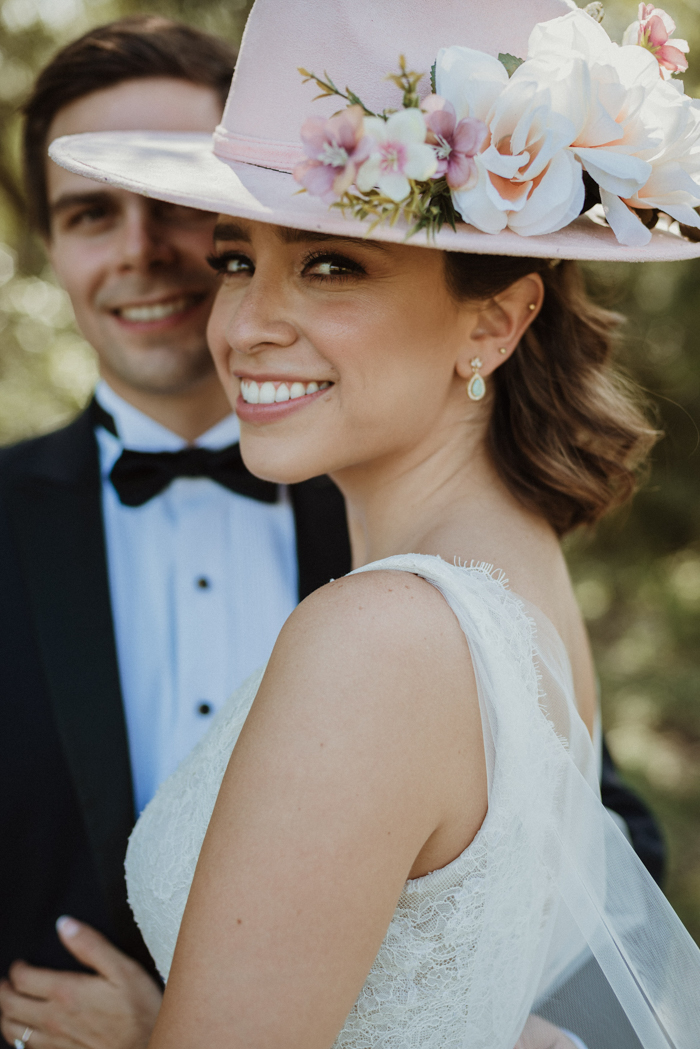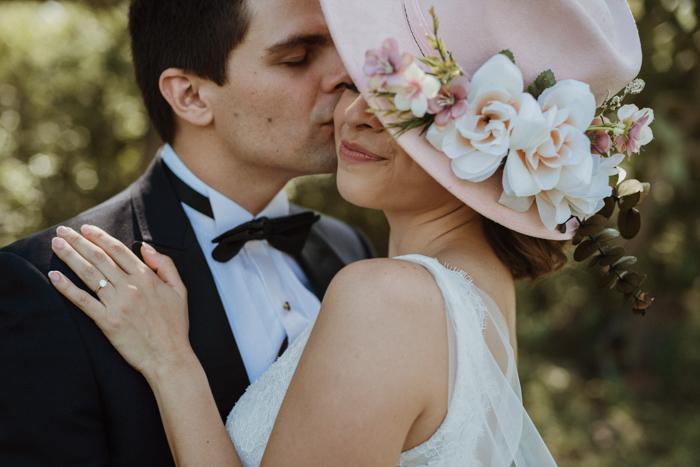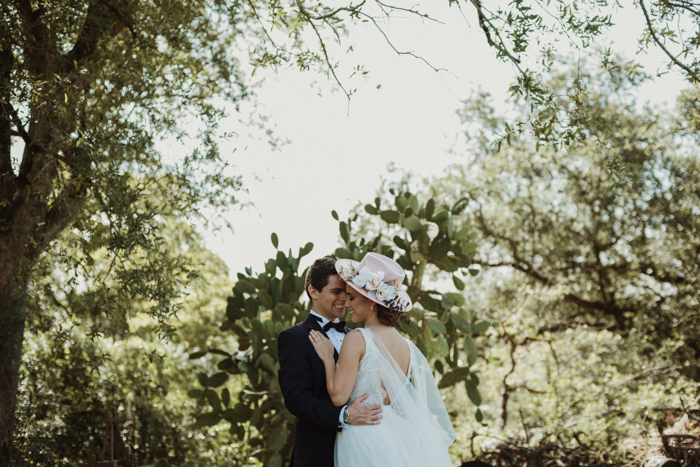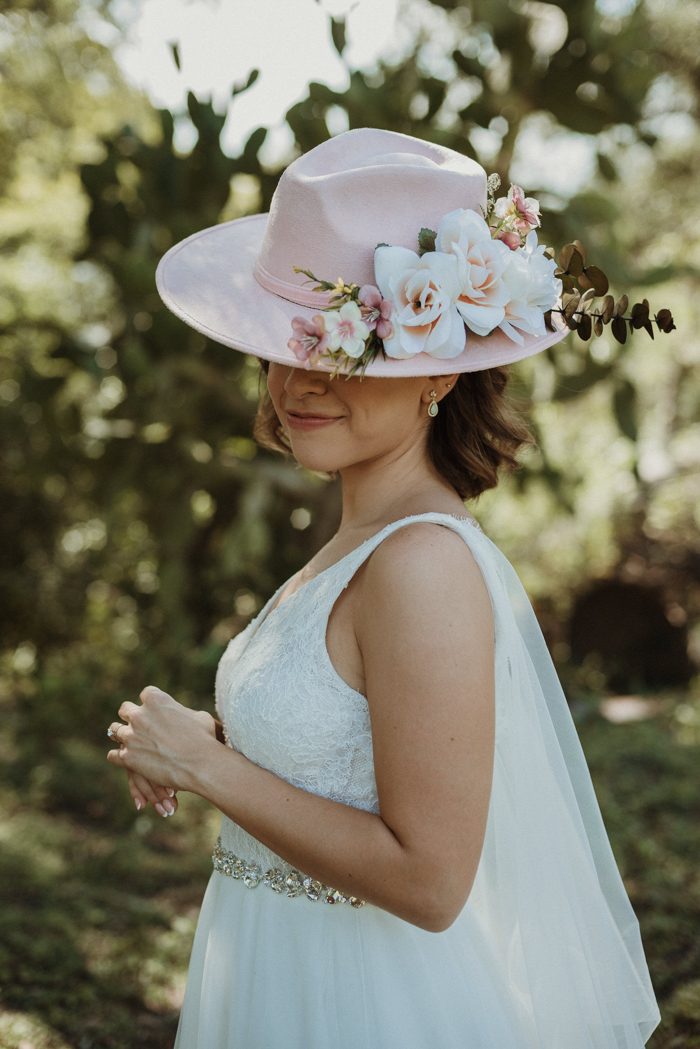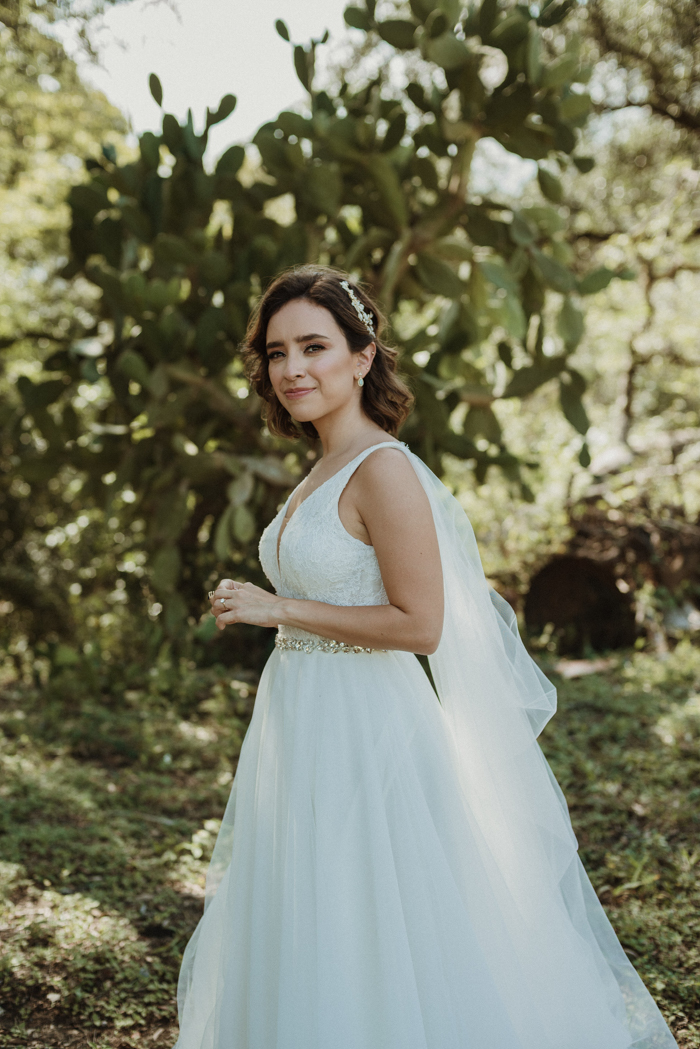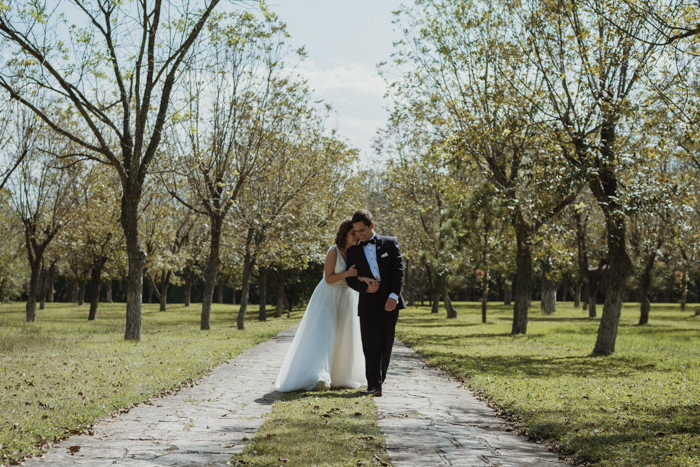 How Their Mexico Backyard Wedding Came To Be
We have always been fans of the outdoors and enjoy outdoor activities and nature. We had never been excited about "the wedding" but more about getting married and living together. One afternoon as we walked by Pedro's house, we thought it would be nice to have our wedding there. We wanted something small and intimate. When we met with our wedding planner, we had a meeting at Pedro's house. As soon as they arrived, they had the vision of how to set everything up, and everything was born there. We went from not caring about the wedding to being very excited. The wedding project started to feel ours.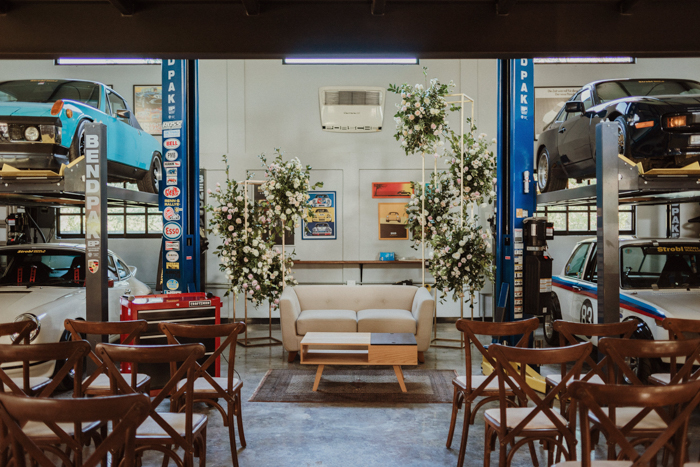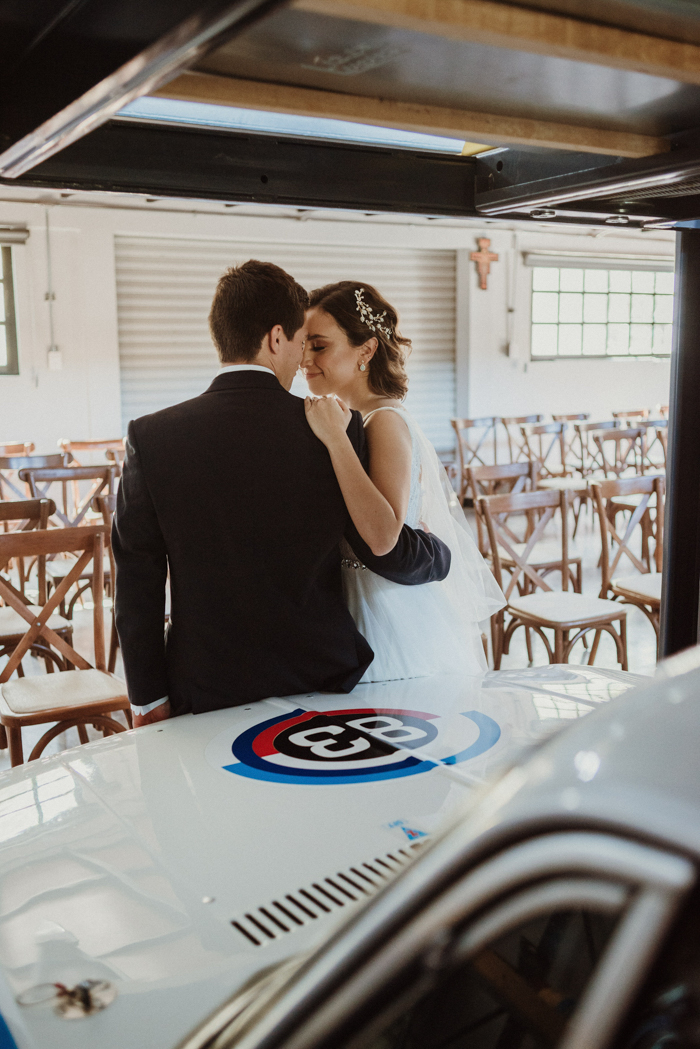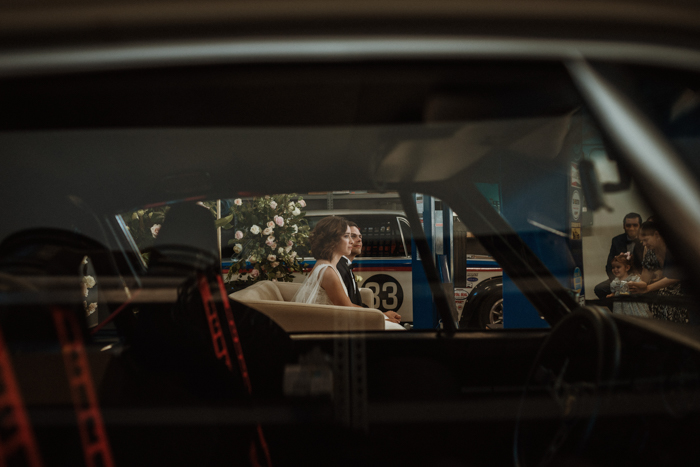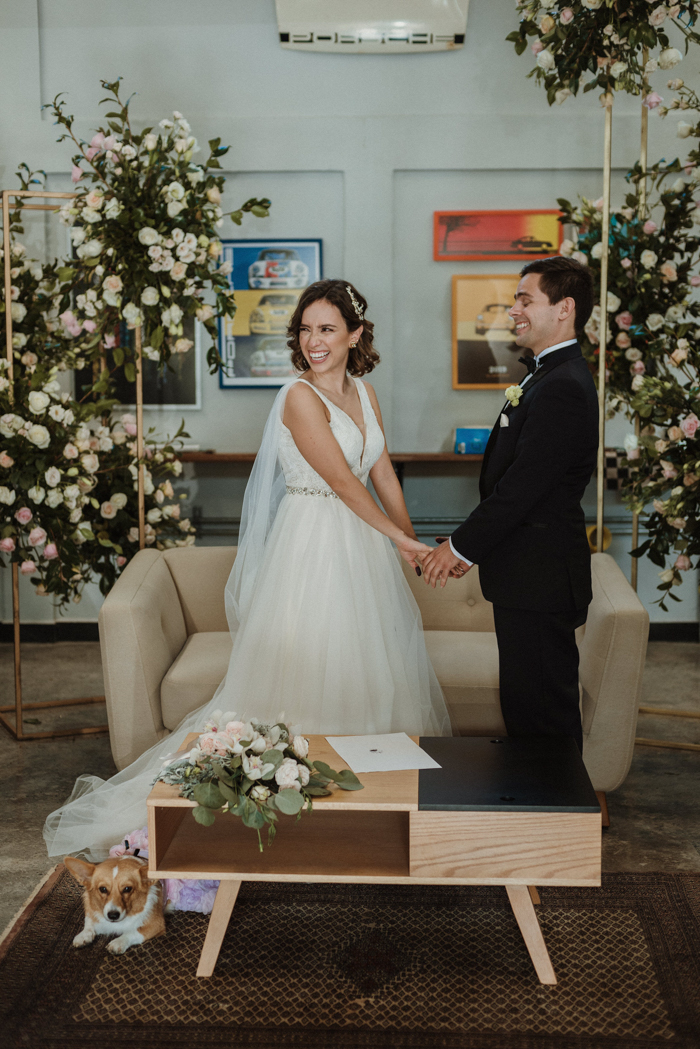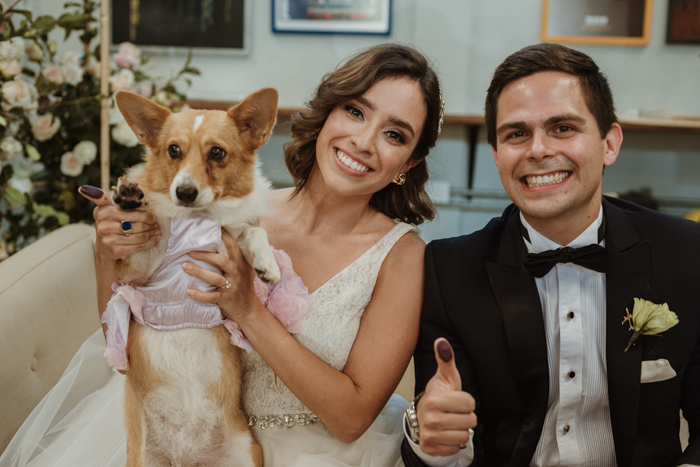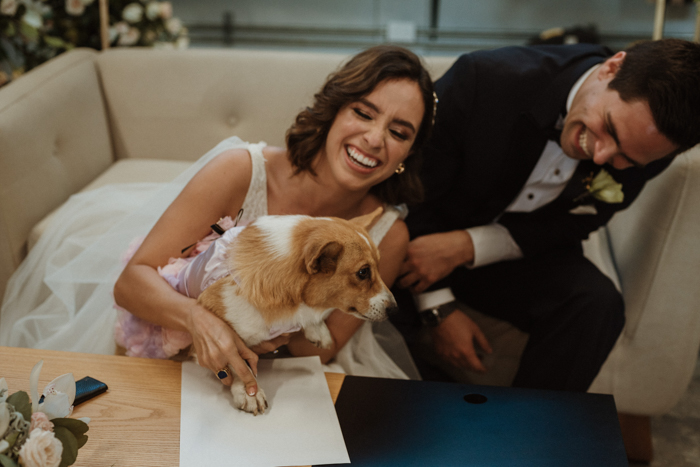 Weaving Their Love Story Into The Ceremony By Including Their Loved Ones
We wanted our legal ceremony to be emotional and beautiful. So we chose Christian Cortés as our master of ceremonies–someone who had an eloquent way of telling stories and has redefined the experience of wedding ceremonies in our city. We turned our wedding into an event to remember. The five witnesses who signed during the ceremony are essential to our relationship. Two of them are our best friends, the third was the one who introduced us at a party, and the fourth friend was very close to both of us long before we met at that party. We asked him to say a few words that made us cry. The fifth witness was our four-legged best friend, who came into our relationship to teach us unconditional love in its purest form.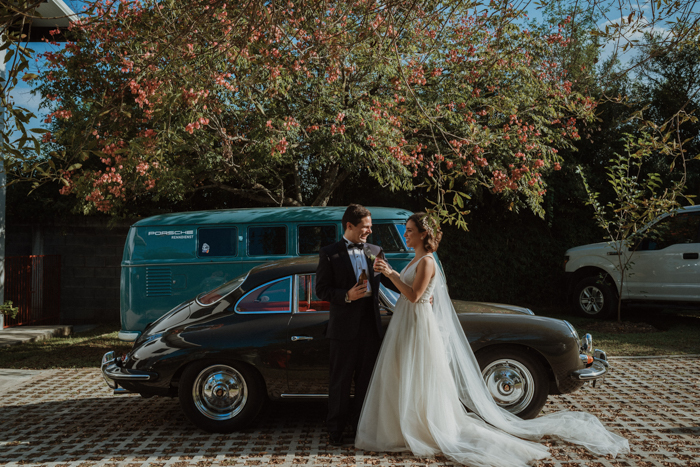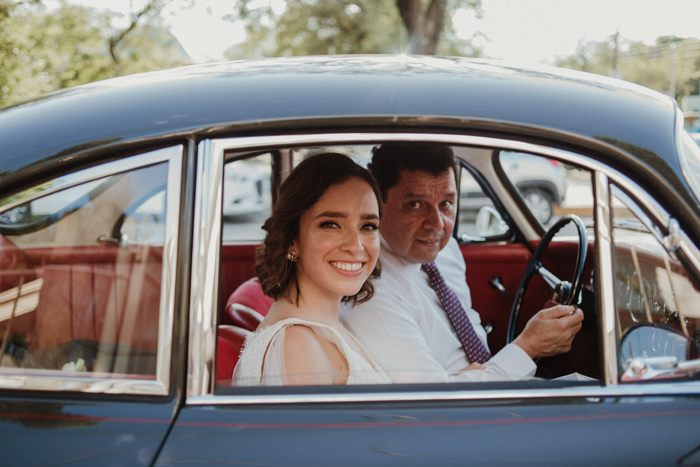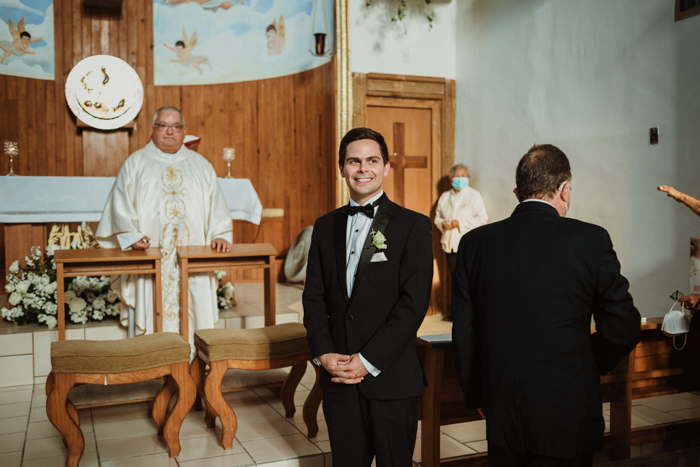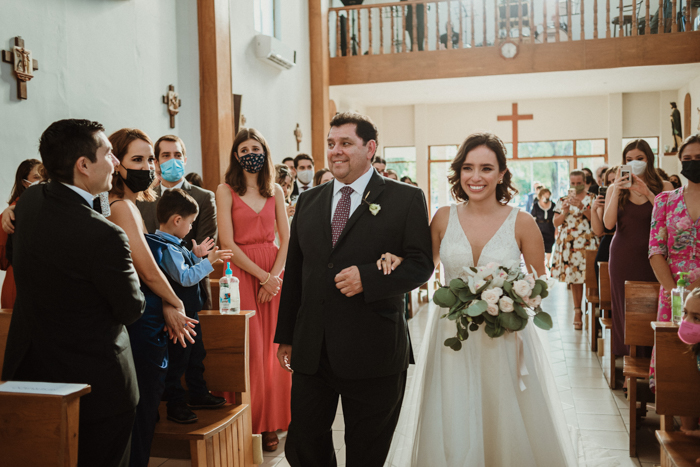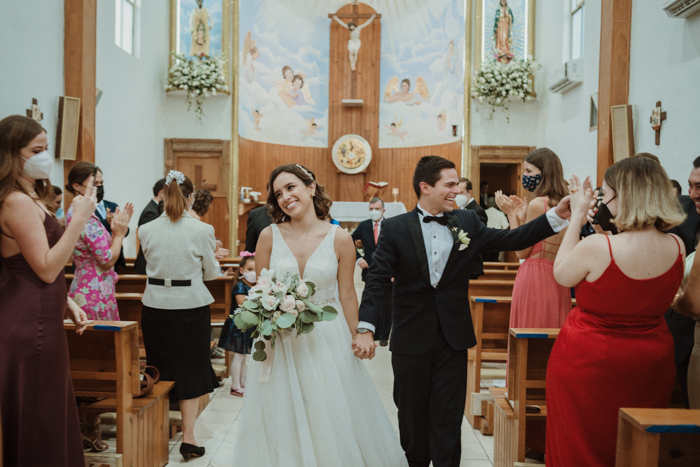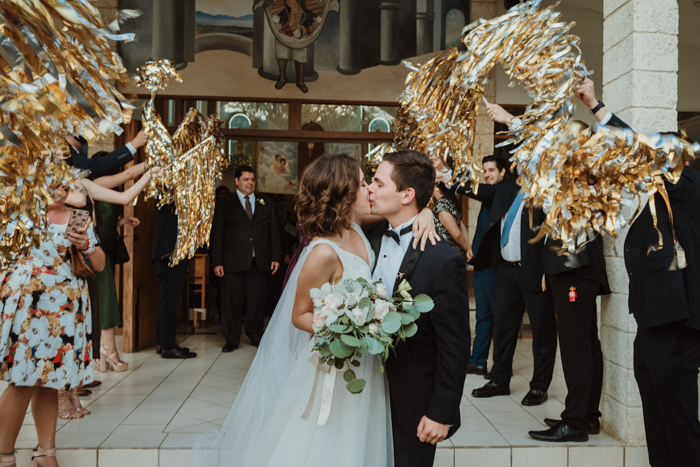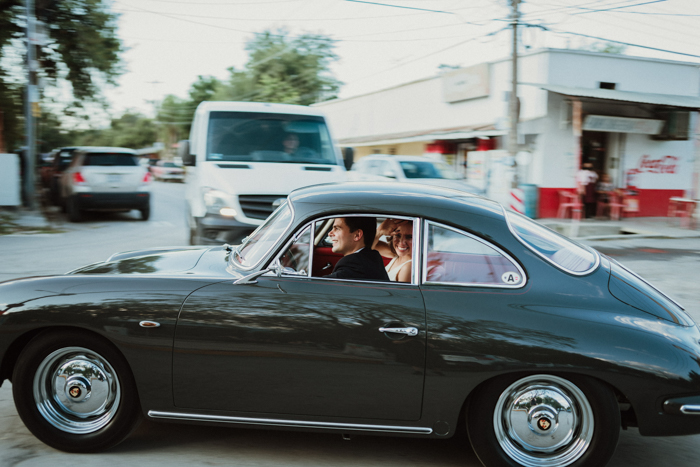 Making Wedding Planning Decisions Together
Your wedding belongs to your partner and you. And everything requires teamwork. We divided all the tasks and always touched base to confirm that we agreed on the other's decision. Don't let any social rule tell you what protocol you have or don't have to follow. Only invite the people you want to share that day with. You will enjoy them all and get excited to see each guest. Stop worrying about feeling obligated to invite.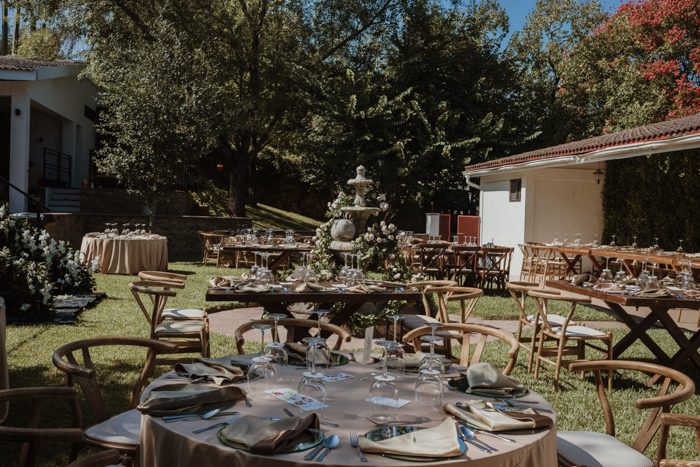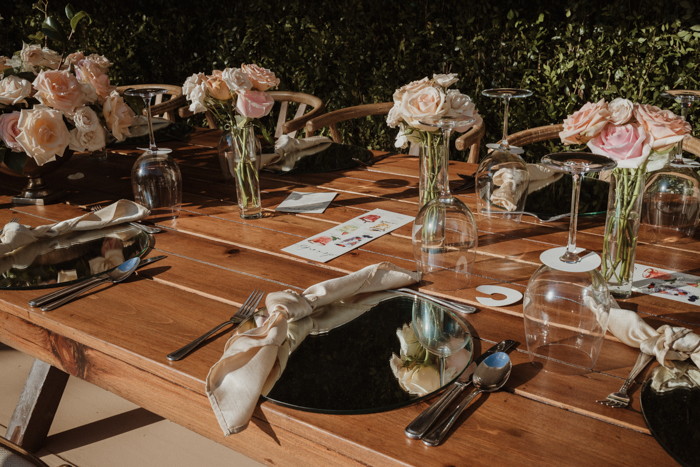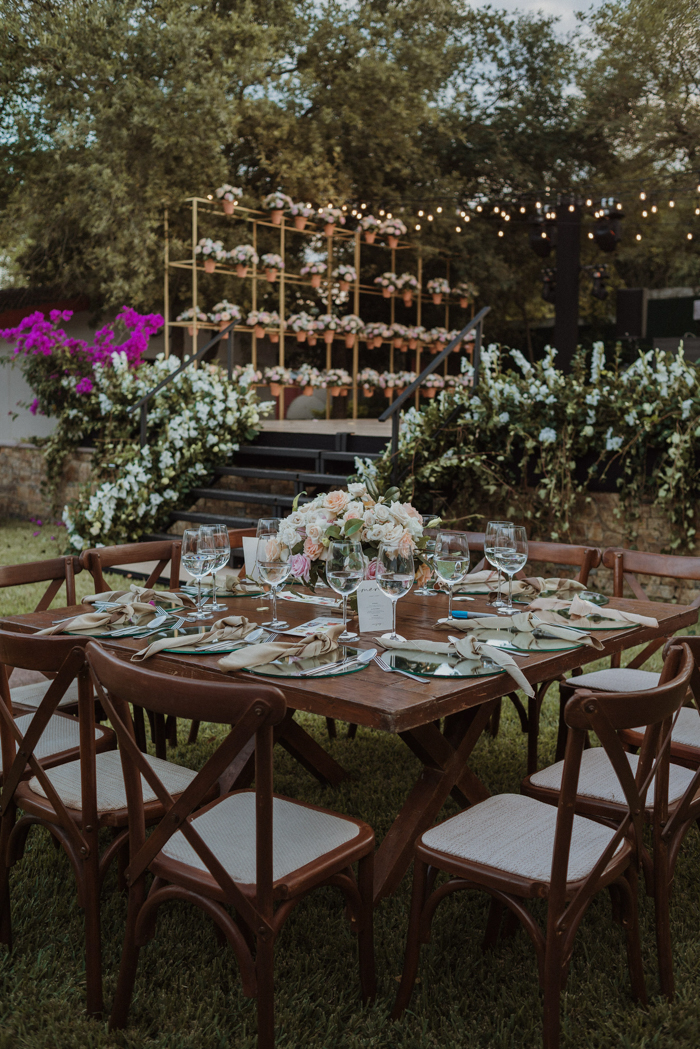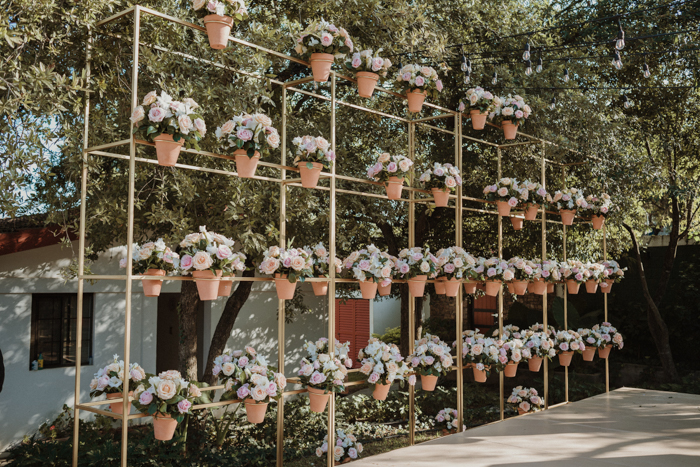 Starting The Party By Dancing To Their Favorite Song
Pedro and I had always danced a ska-cumbia in the kitchen when we were dating. We joked that it was going to be our wedding waltz. At the wedding dinner, he asked me, "Andrea, what do you think if we open the dance floor with this song? Should I ask for it?" And I said yes! We enjoyed dancing to the song "A Mi No Me Importa El Dinero" by a band from Argentina, Los Autenticos Decadentes.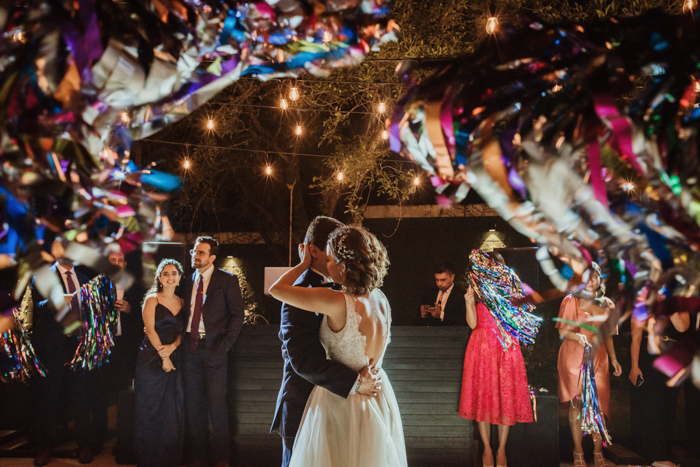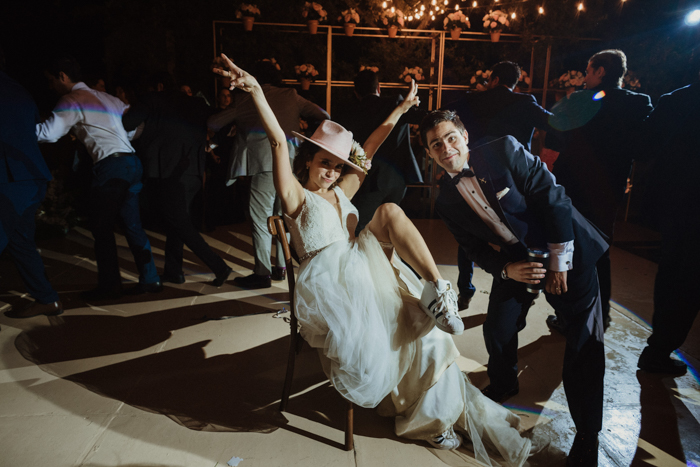 Congratulations to Andrea and Pedro on their Mexico backyard wedding that was complete with vintage cars. And a big thank you to photographer and Junebug member Rosalinda Olivares for capturing their special day full of memories and stunning details. Be inspired by more unique weddings like this one by checking out her profile in our directory of photographers from around the world.
A backyard bash can be stunning when done right. Not only can you and your partner personalize every detail, but you also have the freedom to be creative. Looking for unique backyard wedding decor? Then check out our guide to the best Amazon wedding decor!