Susanna Greening is a Derbyshire bridal designer based in Matlock.  Her bridal gowns and wedding separates are feminine, elegant and romantic and we are thrilled to list Susanna as a recommended supplier in the Love My Dress wedding directory.
These gorgeous images include designs from Susanna's latest 'Blossom' collection. The gowns were brought to life by a team of talented Derbyshire wedding suppliers, including the dreamiest of blousy blooms by Peak District wedding florist, Frances & Rose.
Words by Susanna herself follow, and you can read more about Susanna Greening, her design process and prices here. In the meantime, enjoy all the beauty below…
Susanna Greening – Derbyshire Wedding Dress Designer
I wanted to use this shoot as a chance to showcase some incredible wedding industry talent, allowing the freedom of our creativity and to show off some of my pieces from my upcoming collection of wedding gowns and separates 'Blossom'.
The collection focuses on simple silhouettes made from the most luxurious flowing silks, floral embroidered laces and pearl embellished tulles.
It's romantic yet stylish and you can create your own unique look by layering separates or adding accessories, such as the oversized silk bow or Senna pearl overdress.
British Grown Wedding Flowers
We chose a simple studio backdrop for the shoot to allow us to experiment and to not take away from the beauty being created.
I teamed up with Marianne from Frances & Rose, who created a stunning backdrop installation adorned with hundreds of flowers, in front of which our beautiful model Grace could frolic to her hearts content.
Marianne created a stunning blousy bouquet that had gorgeous pops of soft summery colours, all of which are British grown.
Talented Derbyshire Wedding Suppliers
I pieced together an array of outfits using pieces from my Blossom collection. I wanted to really showcase how versatile separates are and showcase a snippet of what can be achieved when you choose to have a made to order or bespoke dress from me.
The shoot was captured by the incredibly talented Mariola Zoladz, whose photography style I adore, each frame is like a work of art and she is such a joy to work with creatively.
Mariola really pushed the boundaries with this shoot and captured the beauty and detail of my pieces so well.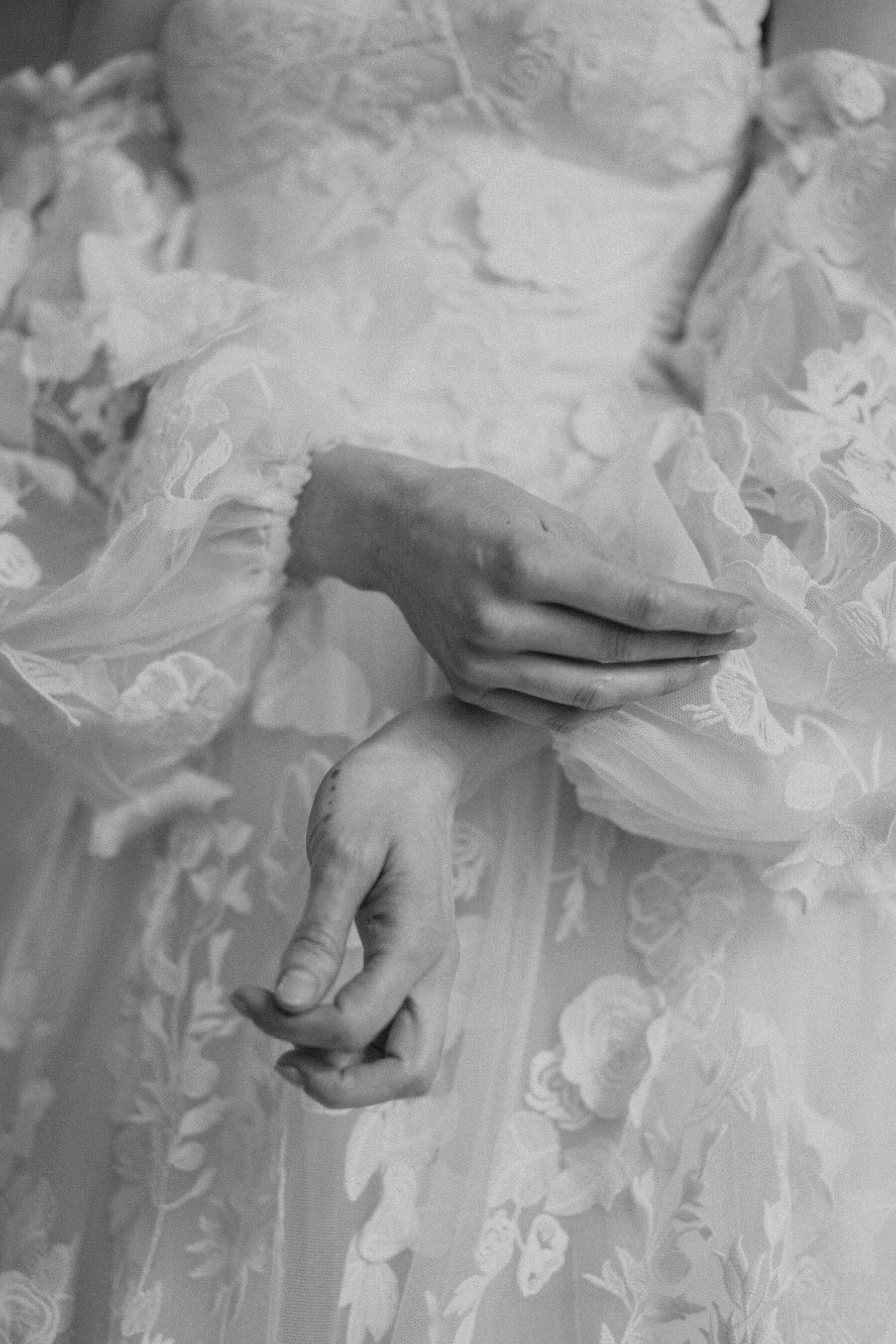 Saskia created a breathtaking hair and makeup look on Grace, highlighting her incredible natural beauty.
She enhanced Graces already gorgeous natural curls creating a soft and bouncy style that felt so natural and delicate and then pulled into into a textured low ponytail style.
Sustainable Bridal Fashion, Made in England
All pieces are designed and hand made in Derbyshire, using ethical techniques and being sure to create minimal waste.
All my pieces can all be adapted to individual requirements creating an outfit that is as truly unique as each and every client that walks through my door and can be fully size inclusive.
I had my wedding dress made by the wonderful Susie. She listened to what I wanted every step of the way and made me the most perfect dress, with lovely personal touches (hand embroidered date and a blue button for my 'something blue'), If you want something bespoke and unique I couldn't recommend Susie enough. Thank you for my gorgeous dress. Carly, real bride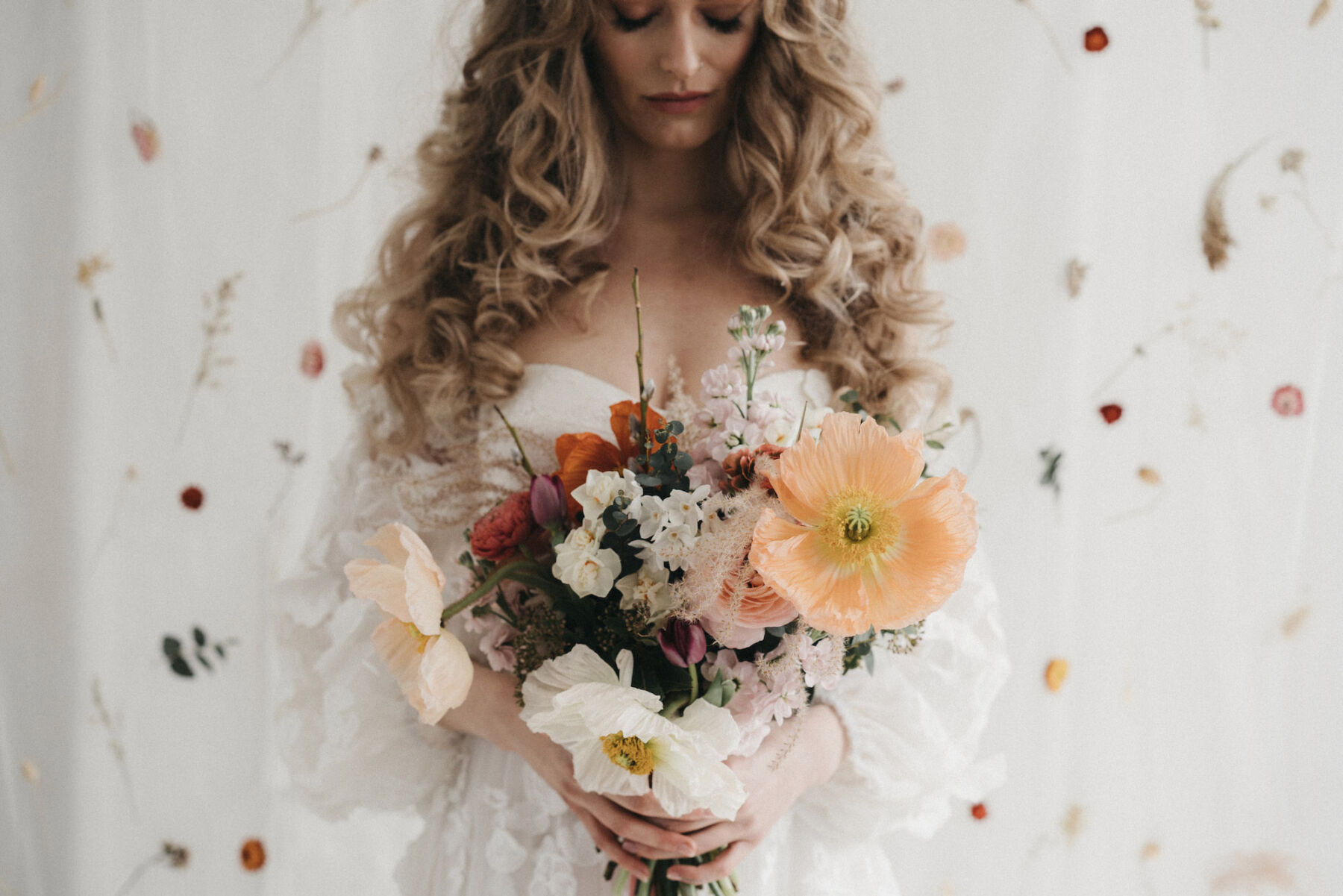 Believing every bride should celebrate their true self I also offer a full bespoke service at Susanna Greening Designs, designing and creating a gown just for you, resulting in a completely one off piece.
If you are interested in more information on any of the services I offer or would like to book a no obligation consultation please get in touch.