Bryanna Norwood and Quinton Brown
MAY 15, 2021
CHARLOTTE, NORTH CAROLINA
Bryanna and Quinton's story began in 2010 when they became friends in high school. Though they were only friends, Quinton knew Bryanna was the one. As life took them on separate paths after graduation, the two found their way back to each other. On Christmas Eve 2020, while on an ice skating date, Quinton, sharply dressed while Bryanna donned a Santa shirt, a photographer waited to take pictures of them skating. Bryanna had no idea it was to capture their perfect moment leading to forever. As she spun for the photographer, she turned around to find Quinton holding a ring. After screaming yes, Bryanna looked up to find their family and friends ready to celebrate their magical moment.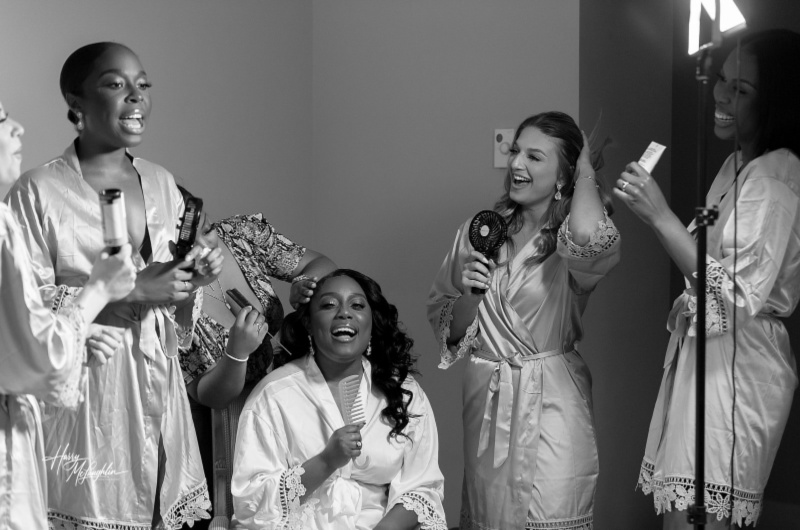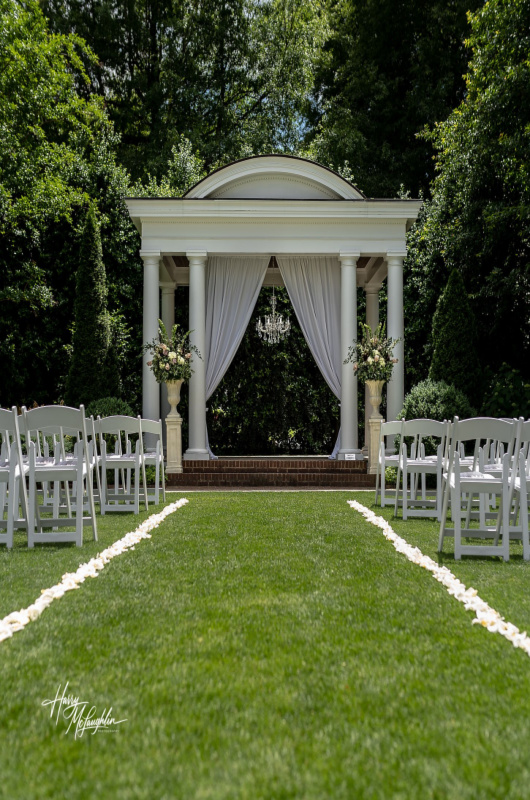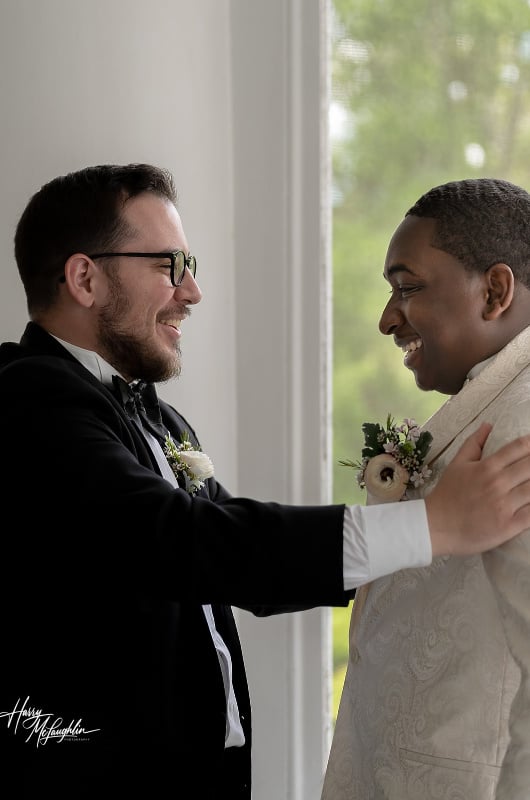 WHAT WAS THE INSPIRATION FOR YOUR BIG DAY?
Our inspiration was 'Happily Ever After'. As big Disney fans, we wanted the day to resemble a fairy-tale. We had classic timeless colors: blush, white, gold and silver. 
WHAT WAS DECOR LIKE FOR THE CEREMONY AND RECEPTION? 
With our classic theme, we chose to have white drapes and a chandelier at the ceremony site. We thought it brought a touch of elegance to the space. In the reception area, we had large B&O letters as a pop of fun. We had a DIY hedge wall with flowers around the greenery and our last name in the middle. 
WHAT WERE THE FLORALS LIKE IN YOUR WEDDING?
We chose flowers in the color scheme (blush, white, green, burgundy). We were able to use these flowers for the bridal and bridesmaid bouquets, centerpieces for the reception and in big urns at the ceremony site. 
DID YOU PERSONALIZE THE DAY IN ANY WAY?
We incorporated different types of music and dance. Our father/daughter and mother/son dances were non-traditional. Instead of one song each, we chose to have choreography to a number of songs. And of course we had touches of Disney throughout the ceremony and reception. I also choreographed a dance for the bridal party.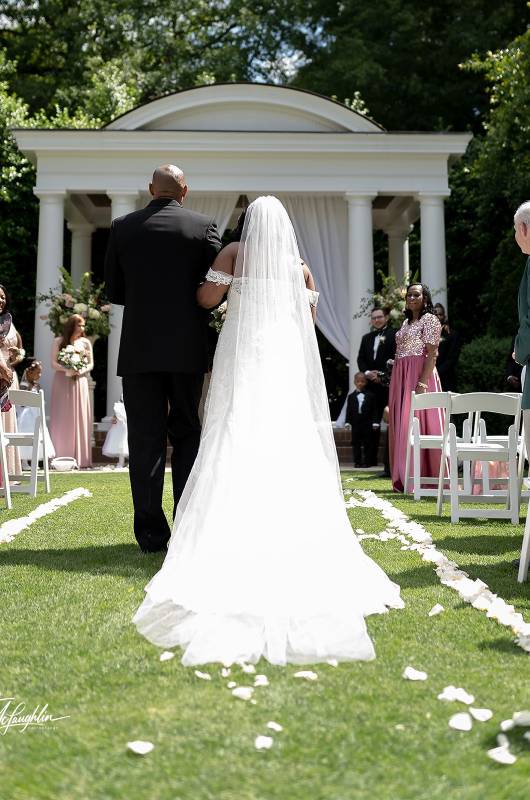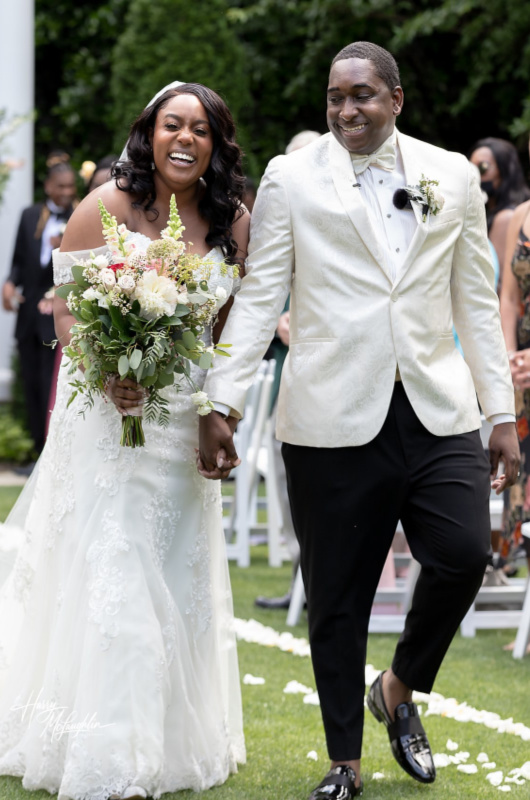 HOW DID YOU BOTH CHOSE YOUR WEDDING LOOK? 
I really wanted a classic look that was elegant, beautiful and really represented who I am. My ivory wedding dress had a sweetheart neckline and the entire dress was full of lace, down to the train. It was really beautiful and relatively long. I also chose a cathedral veil to complete the look. Quinton chose an ivory tuxedo jacket with somewhat reflective flowers to match my wedding dress. He had black tuxedo pants with black shiny shoes and an ivory bowtie to top it off. 
WHAT WAS THE MOST ANTICIPATED OR SPECIAL MOMENT OF YOUR WEDDING DAY?
Oh, that is hard. There were so many beautiful moments. The first looks with my dad and bridesmaids were so memorable! Walking down the aisle was epic, I was trying to take it all in and seeing Quinton at the end of the aisle almost crying was so beautiful and something I will always remember. 
DO YOU HAVE ANY WEDDING PLANNING ADVICE?
Make sure to document the whole experience of wedding planning. It seems like the wedding day is so far off, but it is here before you know it, so make sure to document everything not just the fun stuff (trying on dresses, bridal showers) but record yourself running errands, receiving packages, making bridesmaid/groomsmen gifts. You will really enjoy looking back and seeing all the progress you have made. Also, planning a wedding in under a year can be done. Trust your vendors and stop looking for ideas a couple of months before the wedding so there is no last minute stressful changes.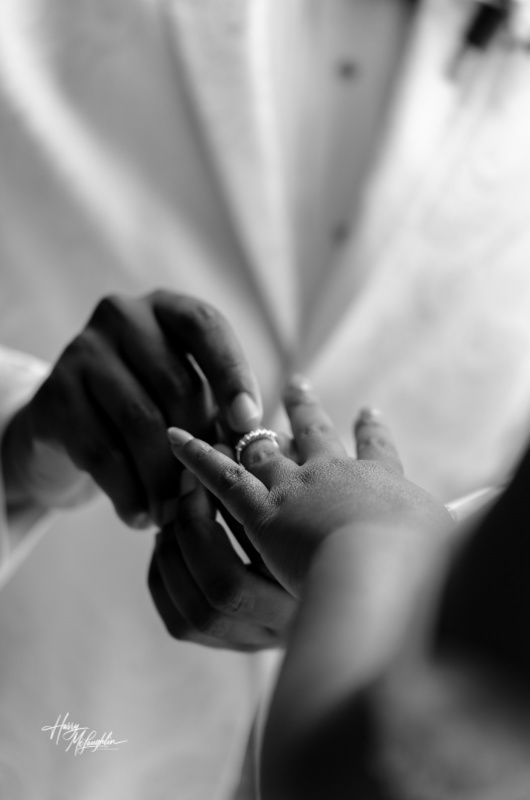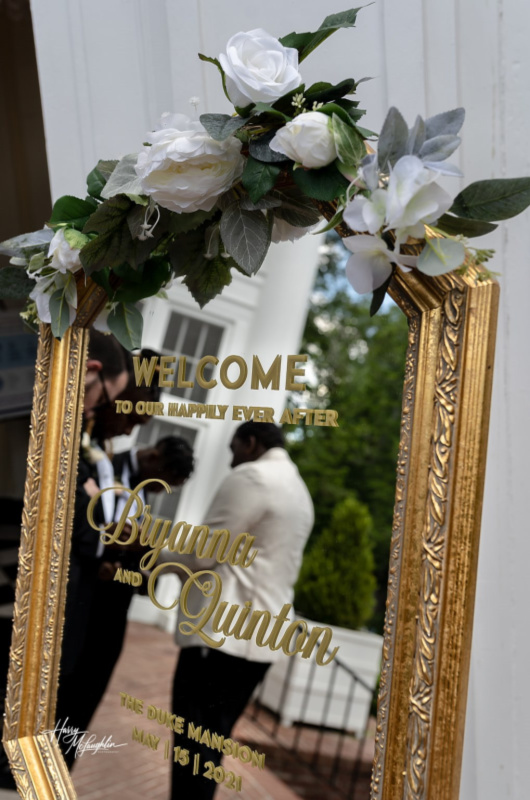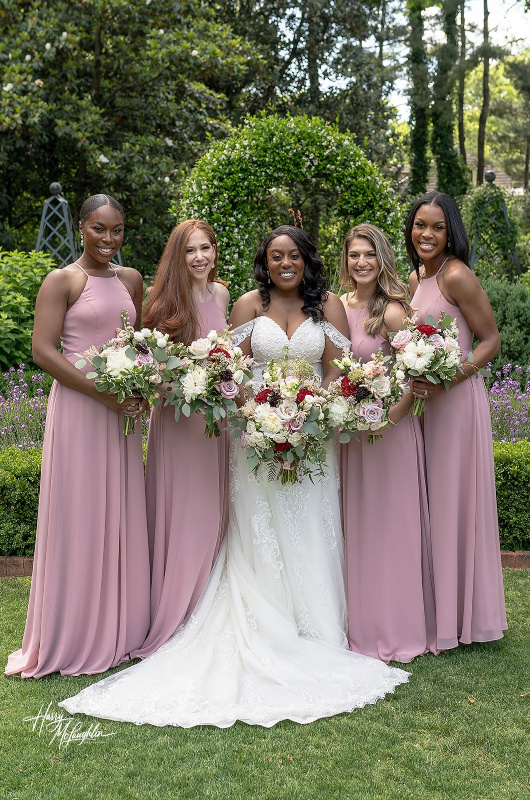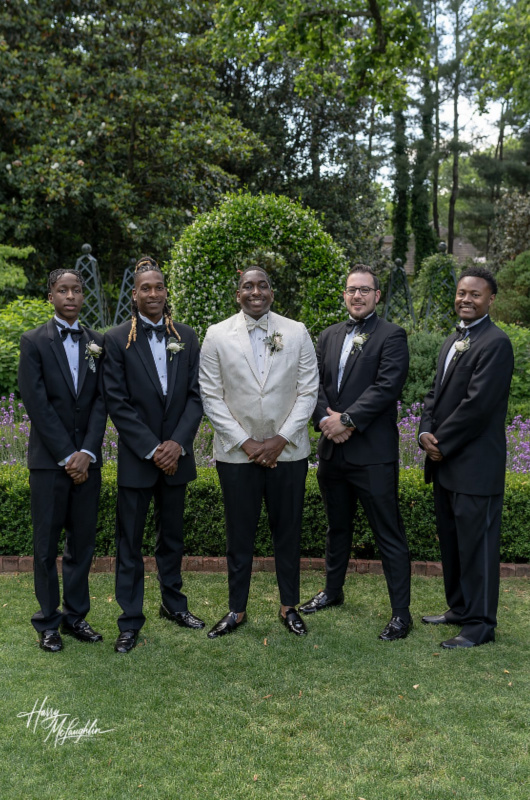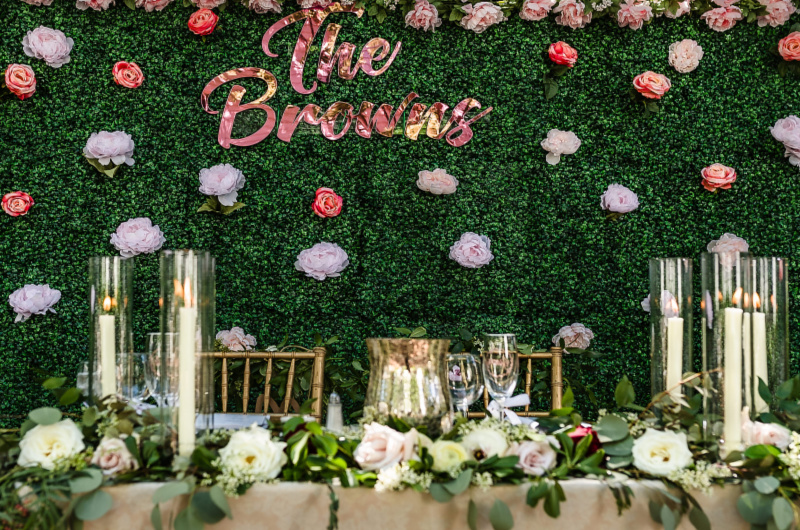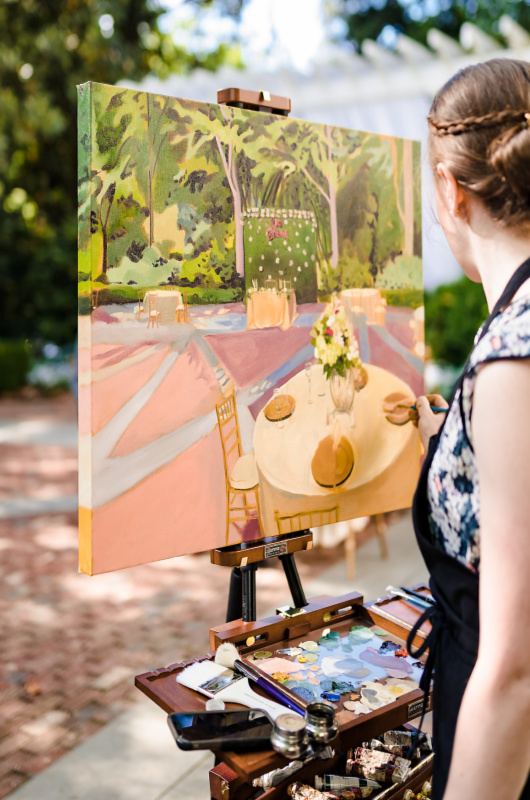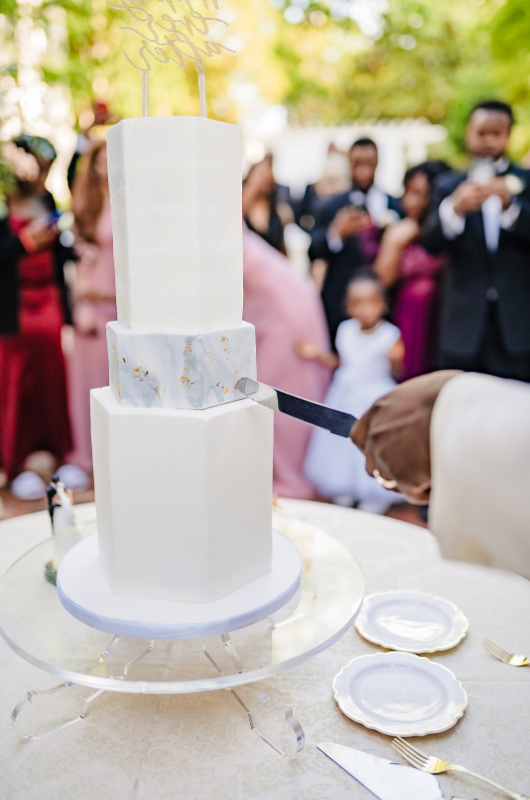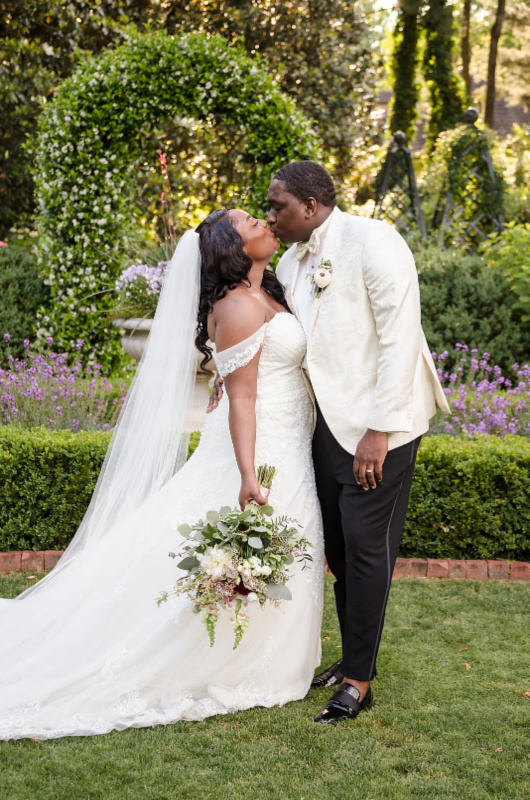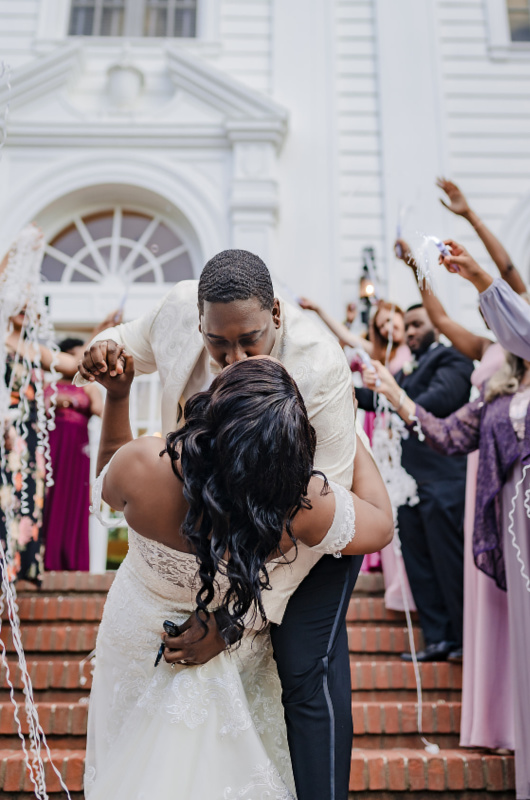 venue: The Duke Mansion | wedding cake: The Wow Factor Cakes | event planner: Jenkins & Co. Weddings | photographer: Harry McLaughlin Photography | vidographer: Secret Society Film Co | design: Just Dandy Designs